How a Slotting Analysis Can Help Your Warehouse

Whether you are designing a new storage facility or are looking to increase efficiency in your existing warehouse, conducing a slotting analysis is an important part of the process. Slotting refers to the process of determining the best storage space for all products housed in your facility. By performing a slotting analysis, you can figure out where your products should be stored for maximum efficiency and improved operations.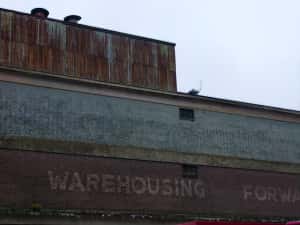 Performing Your Slotting Analysis
The first step in performing your slotting analysis is taking an overview of the types of loads that you are storing in your warehouse – individual pieces, full pallets, cases, or partial pallets. Next, take into account how the product will be stored, such as within racking, shelving, etc. Finally, you also need to consider what tools you will use for picking, such as forklifts, pallet jacks, or another type of equipment.
After taking these details into account, turn to your products themselves. You will need to know not only their quantity, dimensions, and weight, but also their SKU velocity. SKU velocity refers to how frequently each SKU is picked during a certain length of time. Assessing SKU velocity involves categorizing your products based on whether they move quickly, slowly, or at an average speed and making high velocity SKUs more easily accessible for stocking and picking. You should also consider whether or not your SKU velocities change based on the season.
Benefits of Slotting
Slotting is important for your warehouse because it helps you increase efficiency. By performing a slotting analysis prior to setting up your warehouse, you can reduce your labor costs and have a more efficient system for stocking and picking. In addition, slotting helps you increase order accuracy and improve throughput in your warehouse. With slotting, you can ensure that the operations in your warehouse run more smoothly on a daily basis as well as over time.
Common Slotting Oversights
When conducting your slotting analysis, there are a few common oversights to avoid making. First, collecting only partial data or data that is inaccurate will prevent you from developing the most effective storage system. Second, many often overlook the aspect of flexibility in their slotting analysis, which is important for facilities with product that changes consistently. Finally, remember to choose the correct equipment for storing your products most efficiently.