Used Pallet Racks
Tens of Thousands of Used Pallet Rack Items In-Stock
Low Cost Shipping To Almost Anywhere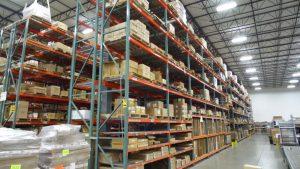 Pallet racks improve the efficiency of warehouse operations by enabling more effective use of available space. Warehouse pallet racking helps warehouse managers make better use of vertical space because they can store materials on high shelves without risk. Pallet racking also makes warehouses neater, which improves efficiency and helps to prevent misplaced goods. Consistent use of racks for storage increases pick and put away time and improves the flexibility of existing space.
The only drawback to warehouse pallet racking is the high cost of buying new. That's why many savvy warehouse operators buy used pallet racks.
Some warehouse operations have used pallet racking for sale. They may sell used pallet racks when they reduce space or close a warehouse. However, it is not a good idea to buy used pallet racking directly from the warehouse, because you cannot be sure of quality and fair pricing.
Most warehouse pallet racking is made of steel, which has a long life, so there is no risk in buying used pallet racks as long as you can be certain the racks have not been exposed to moisture, which can cause rust.
Rust reduces the strength and utility of pallet racking. If there is even a little bit of rust, it is likely to spread. This not only reduces the appearance of your warehouse pallet racking, it can damage the structural integrity.
Nobody Can Beat Our Rock Bottom Prices
Used Pallet Racks
Pallet Rack Types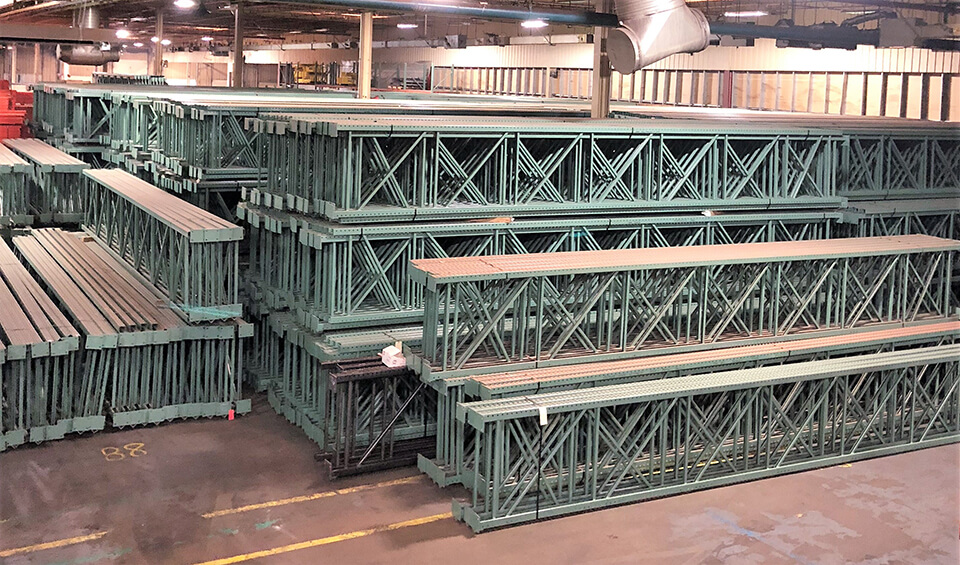 We carry large lot sizes of a variety of used pallet racking. Some examples include:
Teardrop Beam 96 inches
Keystone 42 inches by 23 feet by 91.5 inches
HiLine Beams 102 inches by 3 inches
HiLine Beams 102 inches by 4 inches
HiLine Uprights 44 inches by 22 feet
New Style Beam 141 inches by 6 inches
New Style Upright 48 inches by 19 feet
New Style Uprights 48 inches by 16 feet
Many More Sizes
If you don't see what you want, call us anyway. We have many more styles than this in stock.
Buy From the Industry Leader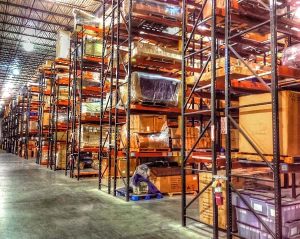 Material Handling Exchange specializes in buying and selling used warehouse pallet racking. We know how to judge quality and we understand fair pricing based on the condition of the used pallet racks. In addition, we can consolidate lots of used pallet racking so that you can buy enough of the same style pallet racks to outfit your entire warehouse. This gives you the peace of mind that comes from knowing you got a great deal on superior quality used pallet racking. You will be able to enjoy all the benefits of warehouse pallet racking at rock-bottom prices.
You wouldn't go to the second-best supplier for any critical component of your product. Why would you consider going to the second-best supplier of used warehouse pallet racking? Material Handling Exchange offers the widest selection and the best prices on any quantity and style of used pallet racking, and we deliver anywhere in the country.
We have in-house experts who can advise you on the right type of warehouse pallet racking for your needs. In addition, we buy and sell higher volumes of used pallet racks than our competitors, so you know you are getting a great price, high quality and the ability to add more racks of the same style later.