When to Inspect Your Pallet Racking for Damage

Pallet racks are excellent inventory storage equipment in warehouses. These are sturdily built and large in terms of size. However, that doesn't mean they can't get damaged easily.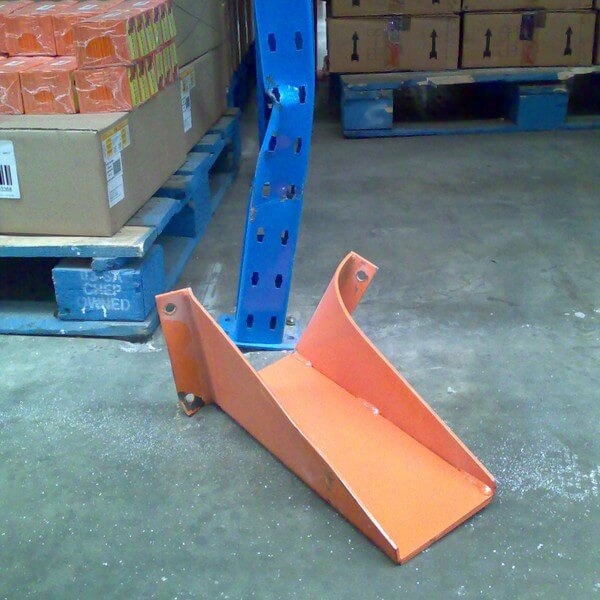 When installed or loaded incorrectly or damaged due to forklift impact, these racks can become extremely dangerous for workers on-site. Even minor damages and bumps from forklift trucks should not be overlooked, as these can lower the structural integrity and load-bearing capacity of your racking system.
If ignored, slight damages combined with rack overloading can have a damaging cumulative-effect-leading to major collapse over time. Workers can get injuries and sometimes, even die, due to pallet rack collapse, carrying tens of thousands of pounds of inventory.
Besides this, other dangers a rack collapse poses to your business include:
Cost of lost stock – Damage to your inventory worth millions
Operational disruption due to repair work
To avoid being in this situation, it is advisable to inspect pallet racking regularly. Quality inspection is the best way to ensure well-maintained racks and a safe work-place for employees. According to the Health and Safety at Work Act 1974, it is compulsory for every business operating mechanical lifting equipment to inspect and also document the safety of pallet racks.
Here are some of the best tips on when and how to inspect your racking for damage and the preventive actions to be taken to protect the racking:
Weekly Walk-Through
Regular inspections/weekly walk-through are important to identify and spot minor dents and slight damages due to wear and tear or from forklift collisions which drivers may never report. Inspections on a weekly basis are best for highlighting minor repairs and addressing them timely to mitigate bigger potential risks.
These are both inexpensive and quick to carry out and besides that, cause minimal disruption to your warehouse operations.
Yearly Professional Inspection
Formal yearly professional pallet racking inspection is vital to record the condition of your racks. This is crucial to ensure the maintenance of your racking system and their compatibility with the loads and material handling equipment. This will help you identify repairs – providing your employees with a safe place to work in. It's also useful to protect your investment and extend its life expectancy.
Get Racks Inspected Even After Small Accidents
In case of any accident, like if a forklift strikes a column or beam, make sure to get it inspected right away. Beams can easily get damaged and knocked out of their secure fastened positions from minor fork collisions or overloading. Even a small dent in the bottom of the pallet racking can lower the upright capacity of your pallet rack.
Here, it's important to understand that uprights of the racking depend, to a great degree, on the beam spacing. Slight collisions and bangs can thus, cause damage to lower the structural integrity of the entire racking system. Therefore, inspecting and repairing even minor dents after small accidents is advised to avoid big and potential risks.
Preventive Actions
To lower the chances of pallet racking damage, consider these preventive actions:
Install a pallet rack column protector – These are free-standing pallet rack protectors that are mounted in front of 3" and 4" pallet-rack upright frames. These are designed to protect pallets from abuse caused by forklift impacts.
Guard rail installation is another measure that you can consider to lower racking damage. These are heavy duty rails that provide excellent racking and storage equipment protection.
Widen your aisles for easy movement of lift trucks.
Train forklift drivers. Teach them the right procedures for backing-away from the racks and the speed limits around the aisles.
Using the proper lifting equipment for the task will help your employees do the job safely. There are many types and sizes of forklifts and pickers to suit your needs.